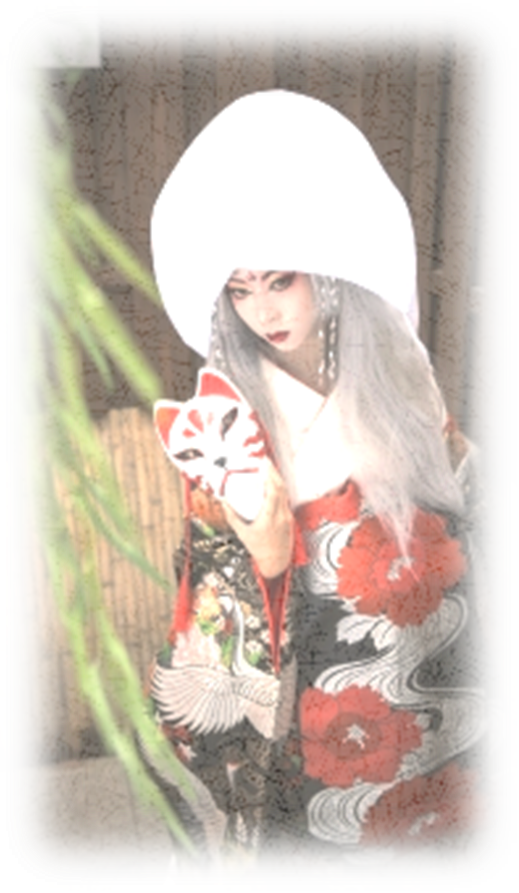 Vol.6
ANOTHER FACE of KYOTO A HALF DAY in FUSHIMI Taste Sake along Local Shopping Streets
2018.09.14
Stroll through Fushimi and discover local shopping streets that local people here use daily. Fushimi is another attractive part of Kyoto, different than the touristy parts of the city you may know. Fushimi is a good place to try sake, and to find secret locations known only by locals, where you can get a glimpse into their daily lives . This trip starts at Kintetsu Momoyamagoryou-mae Station.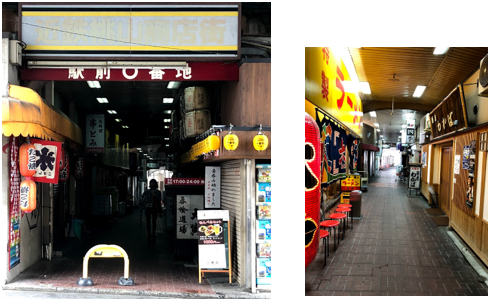 You'll be able to see Kintetsu-Momoyama Shopping Street from right in front of Kintetsu Momoyamagoryoumae Station.
There are stores offering ramen, like Dityu, and other stores like Wakaba serve obanzai, a traditional type of Kyoto food.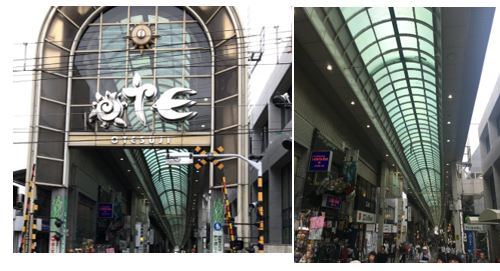 Turn right and go straight, and you'll be able to see Otesuji Shopping Street.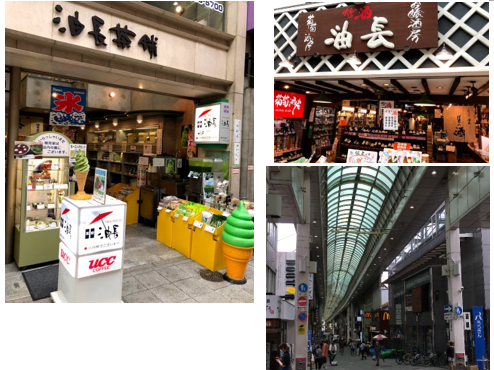 This street is lined with many different stores, like Saryou Aburachou, which sells matcha sweets; clothing stores, stores selling women's clothing for under 1,000 yen, and more. There are also some banks like Sumitomo Mitsui and the Bank of Kyoto, so you can make use of these banks while you're shopping.
After passing through Otesiji Shopping Street, you'll come to one of Kyoto's famous sake shops, Kitagawa-Honke Okina.
The beautiful landscape and red brick building is a delight for the eyes.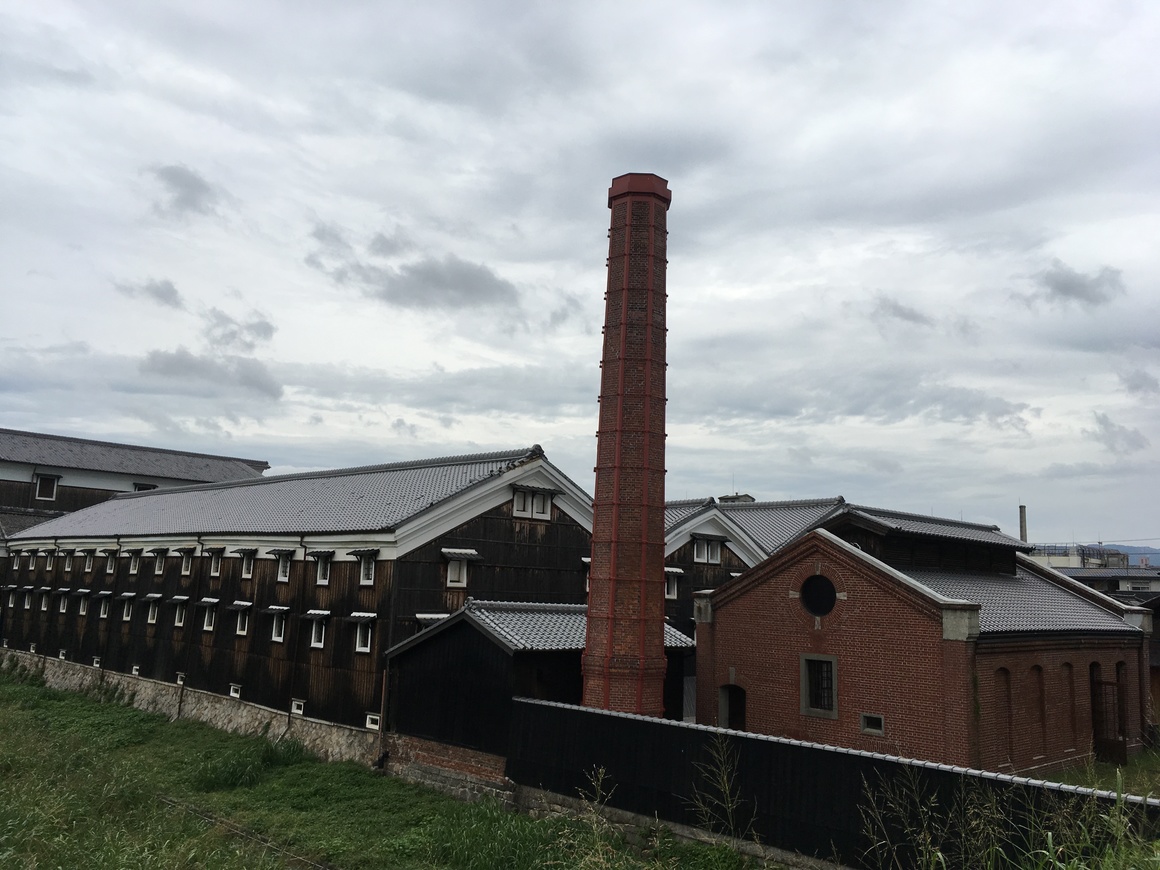 Keep straight and you will see two rivers. Just before second river, you should see a long, Japanese-style building. This is Matsumoto Brewery, which makes shuhari sake, the best sake in Fushimi. You can also participate in a sake tour to see the sake-making process here, but be sure to reserve in advance.
Turn back the way you came and you should walk by store with a sign "Reborn" . Turn right at this store and keep walking straight, and you will reach at sake café, Yume Hyakushu.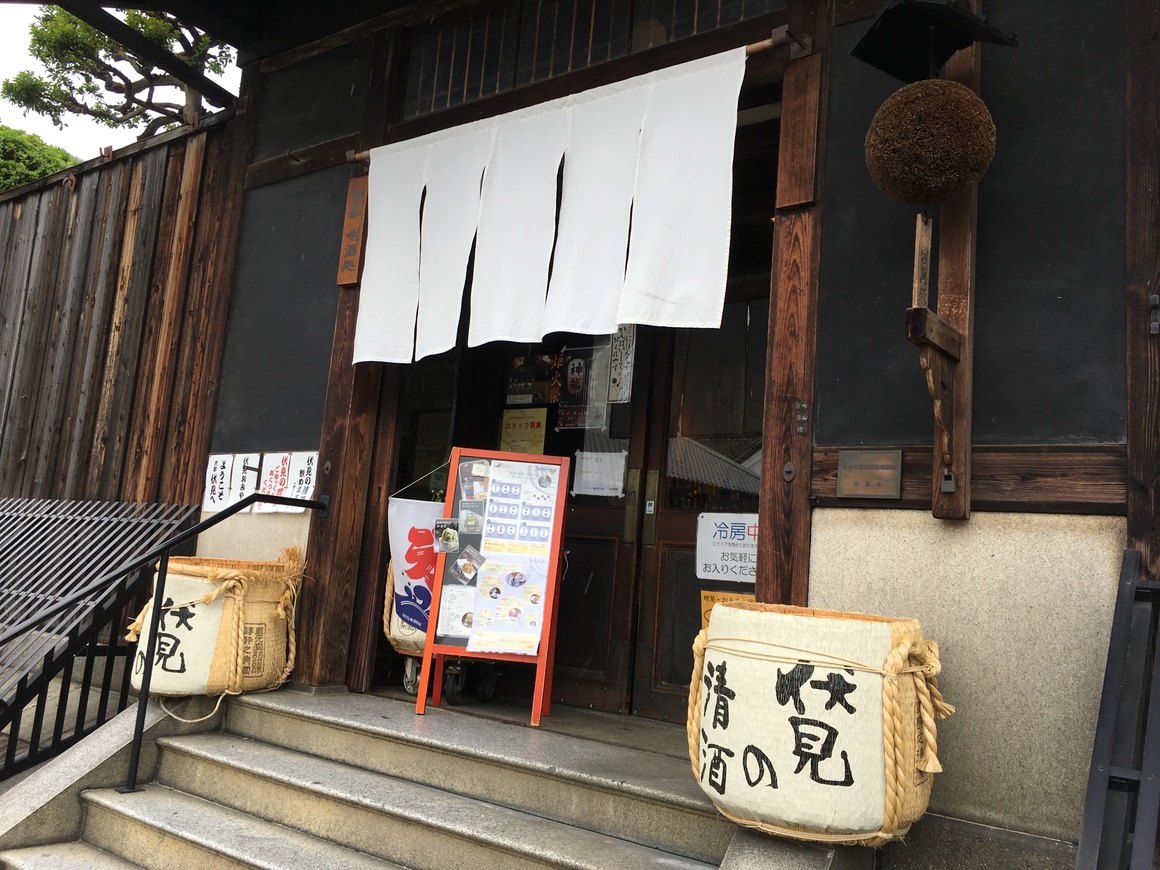 Here, you can taste a sake-flavored manju (a bun with a bean filling) with tea.
The manju doesn't have any unpleasant sake smell, and the sweetness of the manju goes well with the bitterness of the tea. The freshness of the tea is also good to wash away the manju's moist sweetness.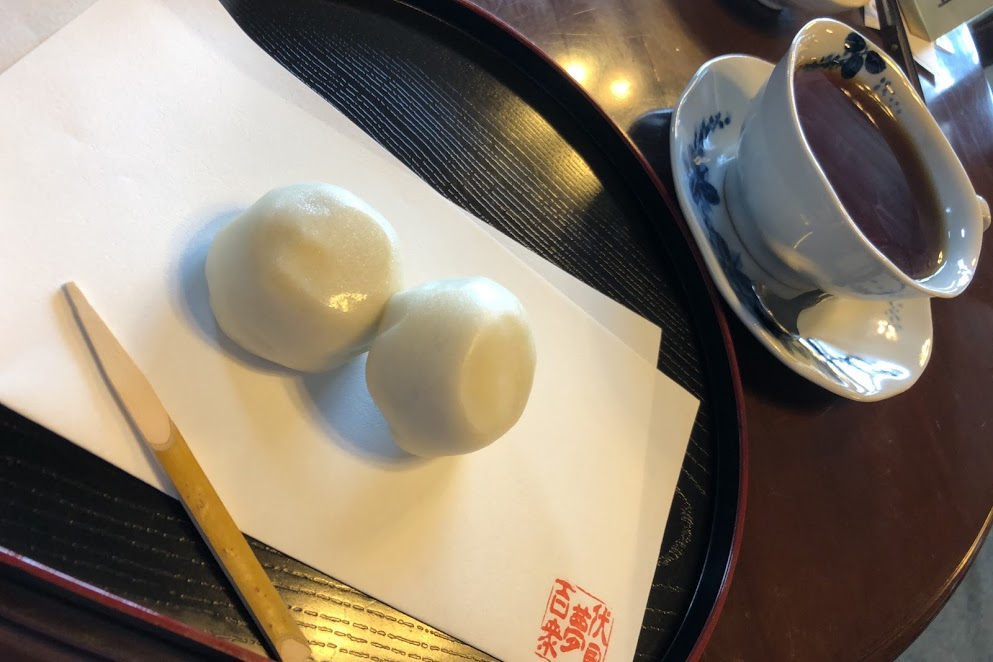 You can also eat vanilla ice cream with sake poured over it!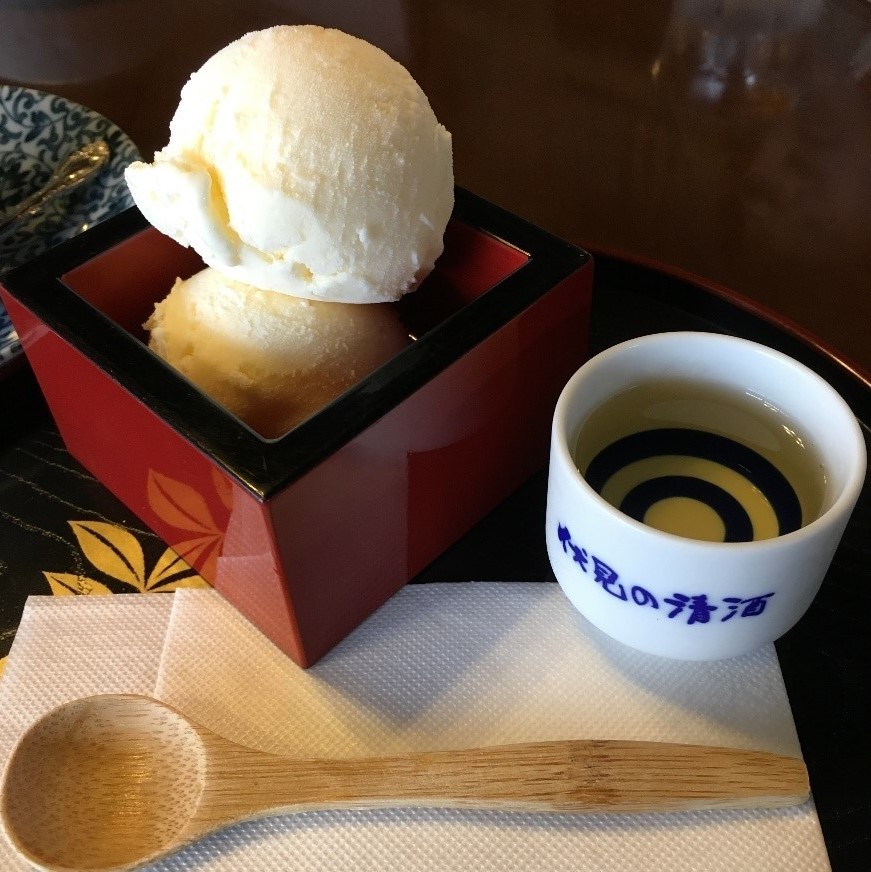 The shop provides aged sake, so that its flavor is deep and a little bit sweet. This sake goes well with vanilla ice cream, and the alcohol doesn't cause a burning sensation in the nose like typical sake does.
There are many sake goods for sale here, as well.

Nearby Yume Hyakushu, there are some other breweries you may want to visit, including Kizakura Kappa Memorial Hall and Gekkaikan Okura Memorial Hall.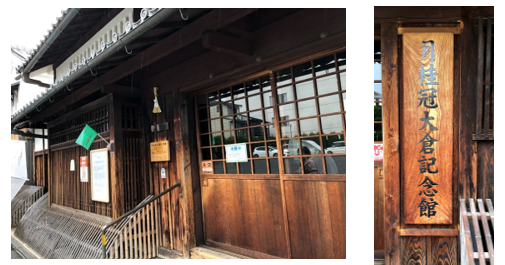 Gekkeikan Okura Memorial Hall requires a 400 yen admission fee, but with it, you'll receive a 180 ml bottle of sake after finishing th sake tour.

For more information about Gekkeikan Okura, click here.
http://www.gekkeikan.co.jp/enjoy/museum/access/
For more information about Kizakura Kappa, click here.
http://kizakura.co.jp/restaurant/country/memorial/index.html


The scenery around the breweries is lovely, too.
You can enjoy this beautiful landscape on a pleasure boat, as well: either the Jikkoku-bune or Sanjikkoku-bune.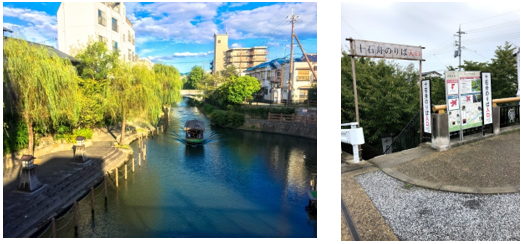 Halfway to Yume Hyakushu, you'll find the Teradaya Inn, where Sakamoto Ryoma, a samurai famous for his dreams of a modern Japan, was almost assassinated.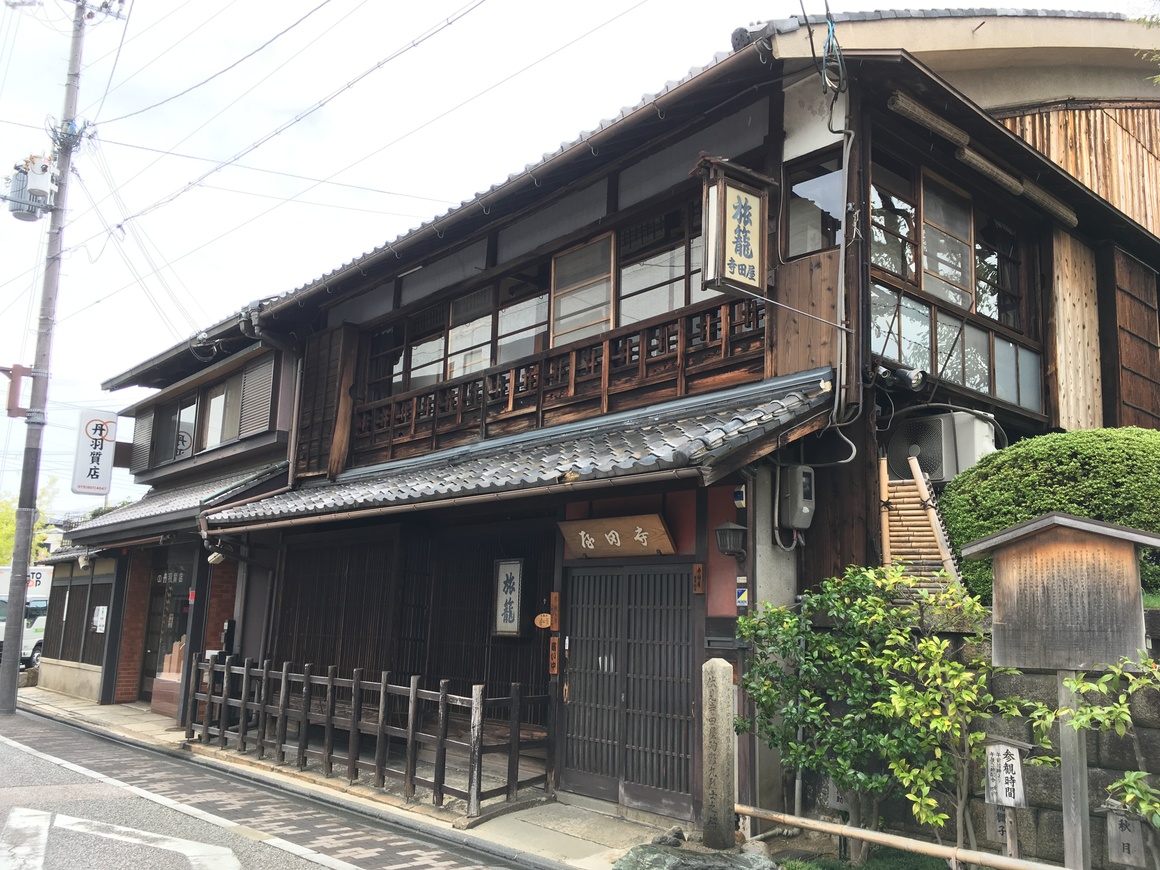 A Ryoma Shopping Street is located next to the Teradaya Inn.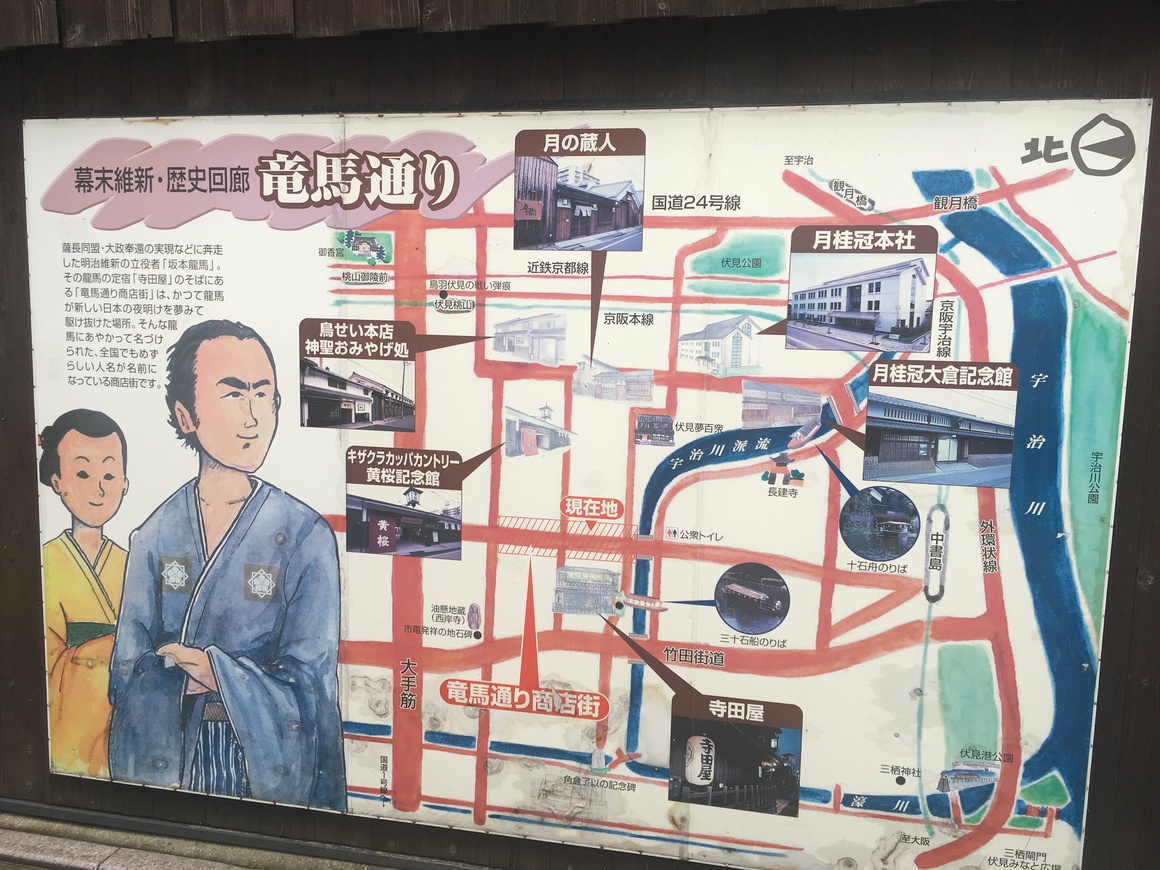 Tsuki-no-toki is a café/restaurant along Ryoma Street that serves foods contained sake lees (residual yeast).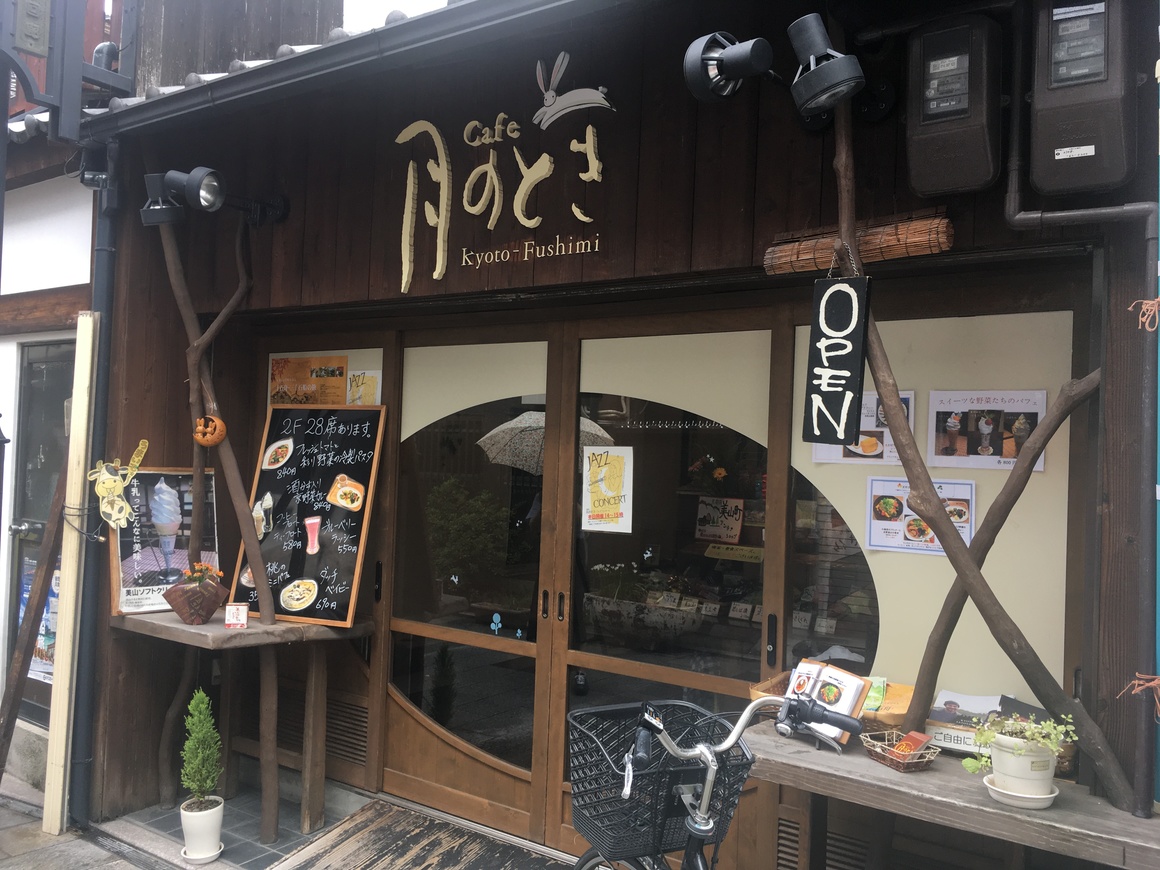 Sake lees in curry, made with vegetables produced in Kyoto, and rice/酒かすカレー
Sake lees are mixed into this curry sauce, making a flavor that is milder than curry other restaurants provide: not spicy, and a little bit sweet. Enjoy this curry sauce with rice and deep fried, unseasoned vegetables.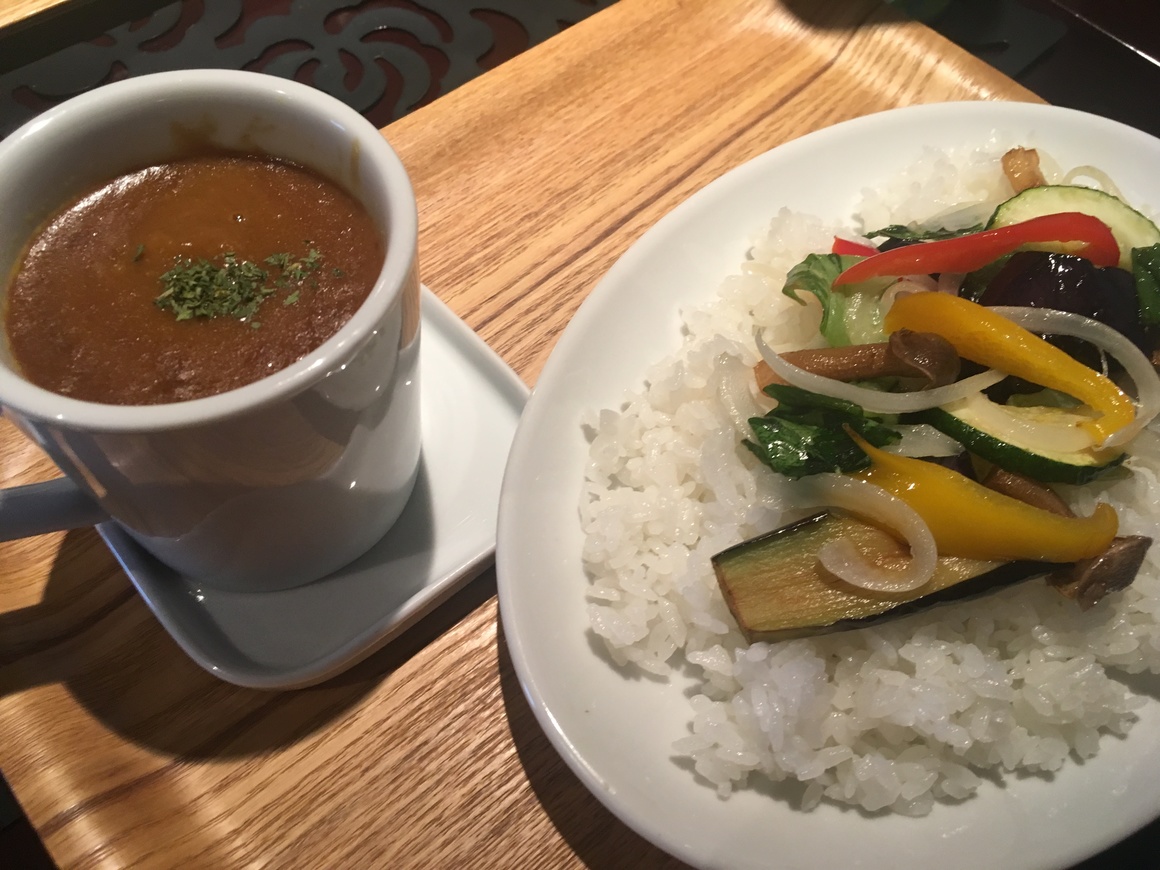 Sake lees in matcha milk tea/酒かす抹茶ドリンク
This matcha milk tea also has sake lees mixed into it, and if you bring it close to your nose, you can smell the sake a little, and enjoy a mild sake flavor and smell while drinking it.
Fushimi Zushuzo-koji is located at the end of the shopping street.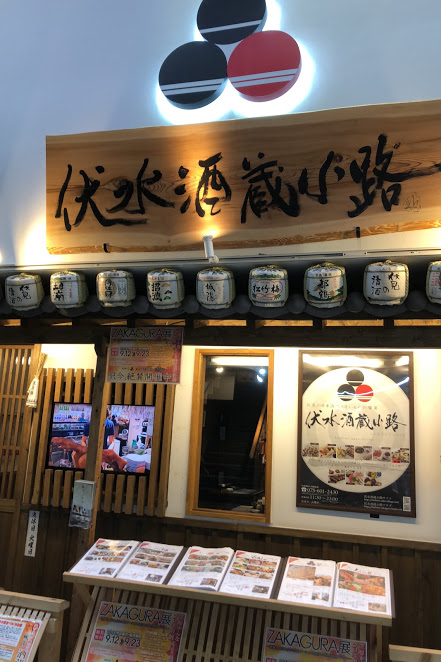 Eight Japanese restaurants, including ramen, kushi-katsu fried dishes, and teppanyaki are gathered here within the same shop.
After passing through the shopping street, keep straight, you'll find yourself back at the Otesuji Shopping Street.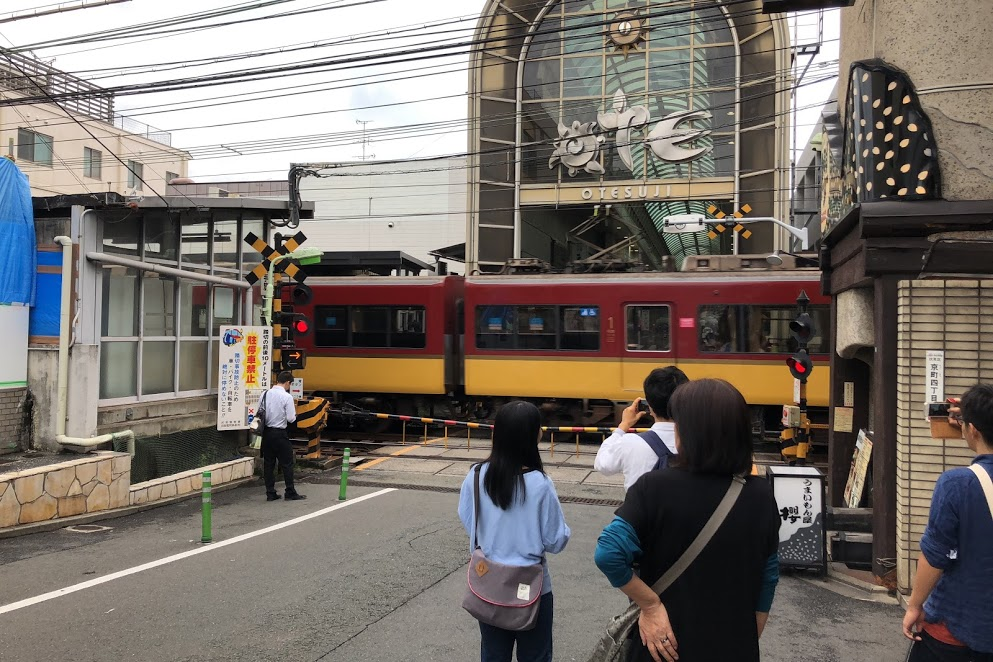 Since Keihan Fushimi-momoyama Station is connected directly with Otesuji Shopping Street, you can watch the train passing just in front of the entrance.
So ends your local tour of Fushimi!
Fushimi is the best place to see another face of Kyoto, from local sights, to its sake!